The MiNT Academy @ #RehabWeek2023
Spanning from Sunday 24th September until Thursday 28th September, RehabWeek is the primary conference where different societies and all the experts in the field come together to present and exchange ideas, receive feedback and contribute to the advancement of Rehabilitation Technology.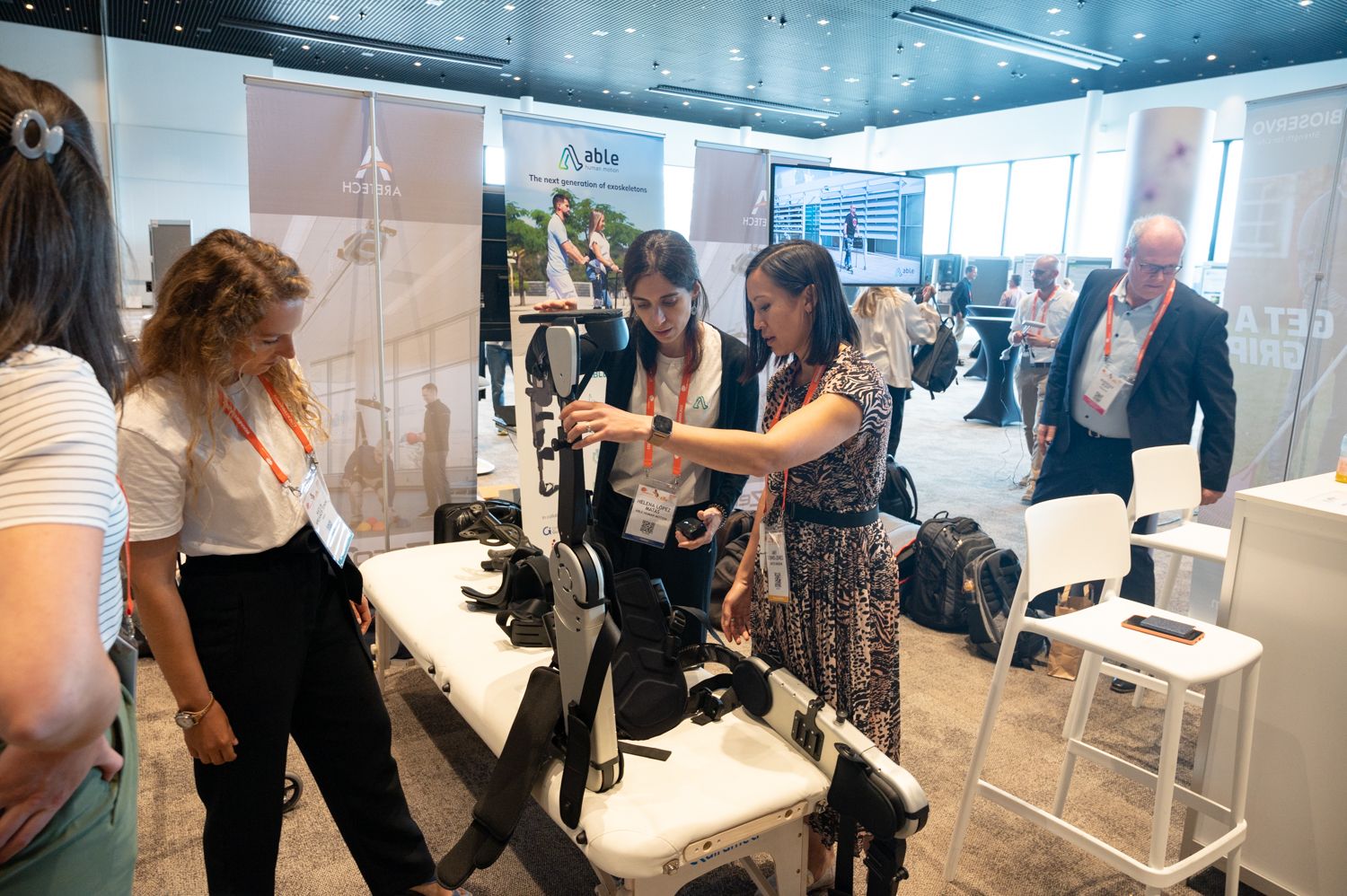 RehabWeek 2023 | Singapore
MiNT is proud to be part of the RehabWeek community, which takes us to Singapore this year, alongside other societies showing the latest research, innovations and developments in the Rehabilitation Technology field.
MiNT | RehabWeek2023
The MiNT Academy are participating across multiple forums, including 5 joint workshops on Sunday 24 September where we will present with the likes of MotusAcademy, Cereneo, tech2people and Rosalie H Wang.

MiNT Society sessions (

Monday 25th - Wednesday 27th Septembe

r
)
will explore the different elements of how MiNT works including an update on our education programme, how we use the IDT approach to bridge the gap between clinicians, engineers and patients, clinical and research application of both VR and FES and an interactive session on clinical decision making, including a patient case study. These sessions will offer great value in both the content and the networking opportunities on a global scale.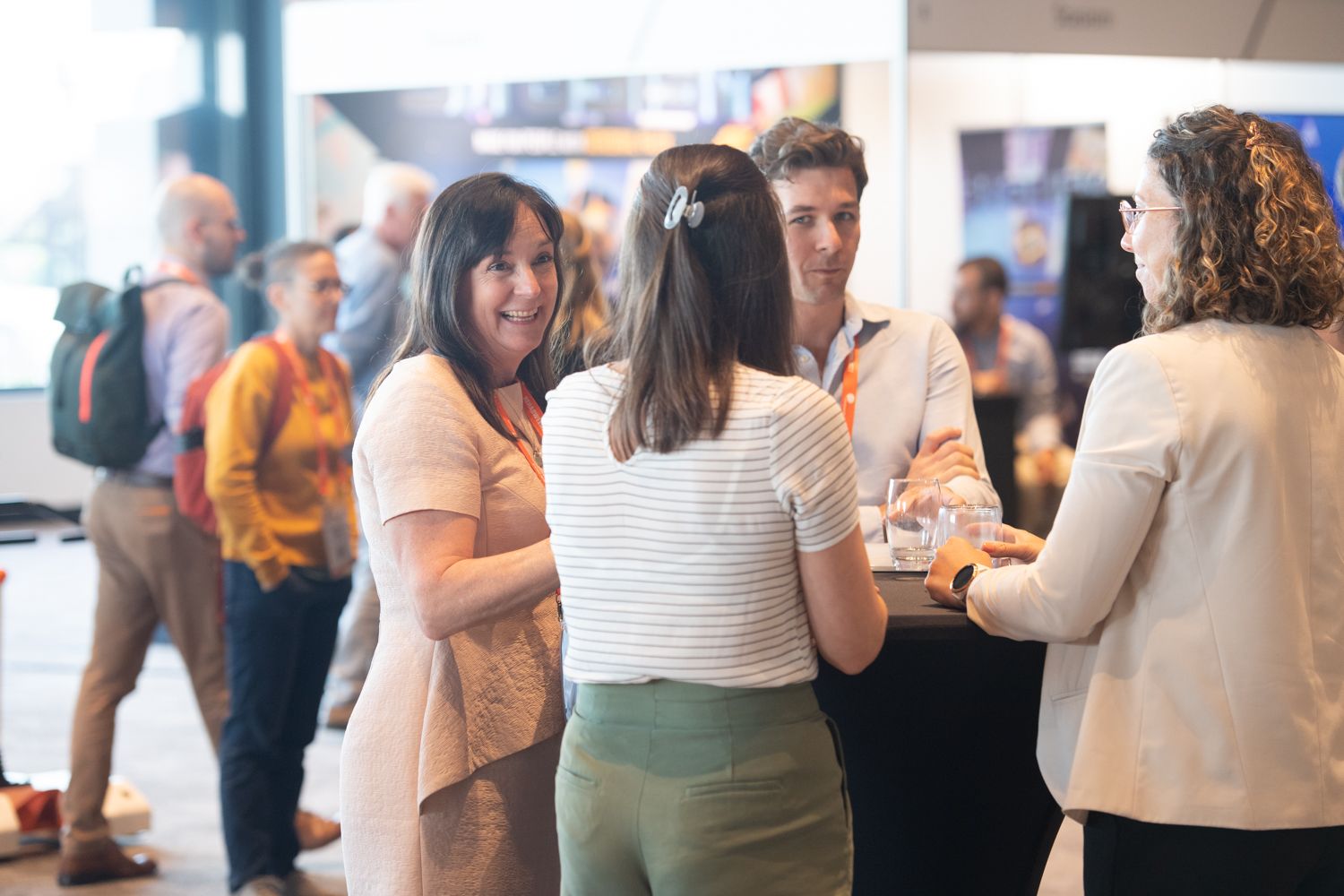 SAVE $170 BY BECOMING A
MINT MEMBER
Sign up to The MiNT Academy to become a member, save $170 on your purchase of a RehabWeek2023 ticket.
Select The MiNT Academy Society during the registration process for your discount to be applied.
WORKSHOPS
with The MiNT Academy's participation
Neurorehabilitation | Assessments
SUNDAY 24th September - 08:15-09:45
ICF Based, App-Integrated Initial Patient Assessment
How can we Generate Activity Based, Patient Focused Therapy Goals with Structured Core Sets?
Workshop Organiser(s)
Dennis Veit | tech2people

Speakers
Laura Marriott | The MiNT Academy
Simon Krenn | tech2people
Sophia Frueh | tech2people
Attendee Engagement
Quizzes and Mentimeter
Until now the International Classification of Functioning, Disability and Health (ICF) is a framework, which is not as frequently used in therapeutic settings as it could be. As therapists, we attempt to utilize the ICF to support and evaluate assessments, goal setting and treatment processes for patients based on impairments to their activities of daily living.

In this workshop we will be interactively discussing the state-of-the-art initial assessments in a clinical setting nowadays and the advantages and disadvantages of integrating the ICF in a practical environment in neuro-rehabilitation. We will also discuss the importance of accurate assessments for individual treatment planning and how documenting a patient's journey with the right tools can improve the therapy process.

In this workshop, we will demonstrate how an app-integrated ICF core set supports the clinician's therapeutic anamnesis, physical assessments, selection and clinical reasoning for the choice of neurotechnology devices, and goal setting based on participation and activity through a detailed patient case study.

Participants will have the opportunity to follow and participate in this process of holistically describing our patient using the classification system provided by the ICF.

The ICF codes represent different activities, environmental factors, functions and structures which are necessary for reaching specific patient goals. The app is based on a core set for therapy in a neuro-rehabilitation setting. We will also discuss how the app can facilitate the monitoring and the communication of the therapeutic process, independent from professions or the usage of technologies, showing how it can be implemented in any clinical setting.
SUNDAY 24th September - 08:15-09:45
Novel Educational Pathways in Rehabilitation
Workshop Organiser(s)
Chris Easthope Awai | Cereneo
Speakers
Alison Watt | The MiNT Academy
Amy Dennis-Jones | The MiNT Academy
Desiree Back | ETH Zürich
Zen Koh | Fourier Intelligence
Alessandra Pedrocchi | Politecnico di Milano
Franco Molten | Politecnico di Milano
Richard Lieber | Shirley Ryan Ability Lab

Attendee Engagement
The workshop will be structured as a short introductory round of the topic and presenter's educational programs followed by panel discussions and group work around the different main topics and challenges. Less than 30% of the workshop will be frontal lectures and these will be used only to provide background for discussion and interactive parts. Participants will be able to vote on main topics around which we will form groups that will develop ideas in group work and present these in intermittent panel presentations. We believe that we can provide a highly interactive and creative workshop with these inverted formats.
Rehabilitation is undergoing an accelerated transition from a predominantly in-person, single- timepoint intervention to a continuous and distributed, technologically enhanced process. The process is no longer confined to a rehabilitation clinic or regular outpatient appointments, but - as a true continuum-of-care - spans all locations including the home (Nuara et al., 2022).

With the introduction of new technologies that facilitate this process, such as robotics, wearables, mixed reality, and remote (tele-)therapy, there is a pressing need to enable practitioners to make the most of these new opportunities (Celian et al., 2021). Better understanding of the tools used and how to integrate these into existing and new rehabilitation pathways is paramount to successfully bringing a new standard of care to patients (Schopp et al., 2003).

Educational pathways must be tailored to clinical health professionals undergoing their initial training but must also be presented in digestible formats for the existing workforce. In the workshop we sample current and upcoming educational platforms that approach the space between science, rehabilitation, and technology with different perspectives. The RESC (ETH Zürich, CH), PNR (Lake Lucerne Institute, CH), and Rehabtech (Politecnico Milano, IT) target initial training with specialized Master of Science programs. MotusAcademy (CH) specializes in continuing education. C-STAR (Shirley Ryan AbilityLab, USA) and MiNT (UK) provide combinations of these approaches.

Through short presentations, panel discussions, and interactive group work, we will explore existing educational formats and brainstorm on refining these approaches to be even more inclusive and cross-cultural, while retaining socioeconomic viability. Goal of the workshop will be to position the different existing educational tools into a landscape that unveils underserved topics and populations. We will brainstorm on novel educational solutions that address these shortcomings.

Clinical Application of Technology
SUNDAY 24th September - 10:30-12:00
Value-Based Neuro-Therapy - What is Needed for Useful Data Interpretation?
A live demonstration of data-driven robotic gait therapy, intra-session labelling and near-time data reporting.
Workshop Organiser(s)
Alison Watt | The MiNT Academy
Dennis Veit | tech2people

Speakers
Laura Marriott | The MiNT Academy
Dennis Veit | tech2people
Rupert Kluhs-Preißler | tech2people
Gernot Greimler | tech2people
Attendee Engagement
Mentimeter, interactive group discussion, live demo
As there is more and more requirement for shifting from generalized therapy approaches to therapy sessions and patient journeys customized to the individual's impairments and treatment goals, there is also a growing need for valuable, objective and easily accessible outcome data and their interpretation.

We will be showing how the implementation of technology into clinical practice gives clinicians the possibility to use e.g. sensor data from these devices to customize a therapy session to the patient's individual impairments and treatment goals and gather information for valuable reporting in neuro-rehabilitation.

In the first part of the workshop, we will be presenting a real patient case and shortly explain the clinical reasoning behind the chosen therapy approach. The attendees will be interactively discussing which information would be useful to see during and directly after a therapy session with this patient and if this information would be enough to interpret a therapy outcome.

We will then be performing a live gait therapy session in a robotic exoskeleton, demonstrating the use of a specially developed intra-session labelling system and additional wearable sensors. After the therapy session, we will demonstrate the near-time data reporting and talk through the interpretation of the data together with the attendees.

To evaluate the therapy-shaping process, we will conclude the workshop by discussing the advantages and disadvantages of this approach and gathering opinions on how to further develop the technology and data-driven reporting.
DEVELOPMENT AND IMPLEMENTATION OF TECHNOLOGY
SUNDAY 24th September - 13:45-15:15
Re-Envisioning Clinical Research Evidence for Rehabilitation Technology to Support Integration to Practice
Workshop Organiser(s)
Rosalie H Wang | University of Toronto
Speakers
Amy Dennis-Jones | The MiNT Academy
Rosalie H Wang | University of Toronto
Heather Colquhoun | University of Toronto
Nina Hovanec | Toronto Rehabilitation Institute
Aaron Yurkewich | Ontario Tech University
José López Sánchez | Centre Europeo de Neurociencias
Attendee Engagement
Interactive lecture with audience surveys, small group discussions on participants' own projects in relation to the workshop content, large group debriefing session to summarise learnings and opportunities, and opportunities for future collaborative work.
Current approaches used in evidence generation for rehabilitation technology interventions (RT) are based on evidence-based practice (EBP) with randomized controlled trials (RCTs) as criterion standards and on clinical trial practices developed for pharmaceutical research. Recommendations for intervention integration into practice consider systematic reviews and guidelines based on high-quality evidence. For RT, the availability of what is considered high-quality efficacy/effectiveness evidence, according to evidence grading schemes or hierarchies, is lacking. However, current approaches to generating evidence may be inappropriate or unfeasible, given complex user populations, and misaligned with the pace of technological change. Beneficial RT may not be commercialized or integrated into practice to benefit users. This workshop will engage the RT community to exchange knowledge and collaborate to re-envision evidence generation and appraisal and discuss new approaches for rigorous evidence generation. The workshop will involve the following content and activities: 1. Interactive lecture and surveys on EBP, research methods, study designs, and challenges of evidence generation for RT (30 min); 2. Breakout groups: Discuss experiences with RT development and evidence generation and opportunities for new approaches (30 min); 3. Large group: Discuss challenges and opportunities, and consolidate ideas for new approaches and future work (30 min). This workshop will be of interest to researchers, developers and clinicians across all RehabWeek societies who are involved in RT innovation, evidence generation and clinical application of RT.
Clinical Application of Technology
SUNDAY 24th September - 16:00-17:30
Communication and Swallowing are Central to Life!
An interactive exploration of neurotechnology for speech and language therapy throughout a stroke patient's recovery - supporting interdisciplinary collaboration.
Workshop Organiser(s)
Chrissy Bibby | The MiNT Academy

Speakers
Chrissy Bibby | The MiNT Academy
Amy Dennis-Jones | The MiNT Academy
Laura Marriot | The MiNT Academy

Attendee Engagement
We will lead facilitated breakout groups at various points in the workshop, encourage an audience discussion and gather before- and after-presentation ratings of delegates' confidence and knowledge.
The world of neurorehabilitation for Speech and Language Therapists (SLTs) is evolving, with neurotechnology entering our clinical work. For SLTs, neurotechnology has previously felt limited, and difficult to incorporate into clinical practice.

Hobbs Rehabilitation has a strong focus on interdisciplinary team collaboration and the use of neurotechnology to drive forward patient outcomes. The MiNT Academy is bringing SLT into the world of neurotechnology ensuring that researchers and developers are considering communication and swallowing impairments when creating their devices. SLTs can use some existing technology in innovative ways to treat patients with communication and swallowing impairments; however, there is an opportunity for significant development in this field, to improve access for all and allow the patient to increase their speech therapy dosage, in and out of clinic.

Our interactive workshop with facilitated breakout groups allows delegates to explore and critically assess existing neurotechnology when treating aphasia, dysarthria and dysphagia. The technology will be broadly categorised as 'portable', 'clinic-based' and 'software'. An overview will be presented on how to use these with the SLT caseload with acquired neurological conditions, through a case-based discussion, at various stages of stroke recovery.

The workshop will guide delegates through the relevant evidence base to the clinical application of neurotechnology, allowing for a detailed appraisal of the advantages and disadvantages when using the technology. They will have opportunities to engage in clinical discussions encouraging them to challenge their own treatment approaches and to improve their confidence when incorporating technology into practice. The session will conclude with delegates having an appreciation of the often hidden interdisciplinary benefits of a device, as well as the need for future technology to be developed, to better serve this population.
MONDAY 25TH - Wednesday 27TH SEPTEMBER
SESSIONS
with The MiNT Academy's participation
MONDAY 25th September - 11:45-13:15
S01 An Interactive Forum Combining Perspective on Neurotechnology Practice
MONDAY 25th September - 17:00-18:30
New Frontiers in Interdisciplinary Clinical Application of VR Technologies
TUESDAY 26th September - 11:45-13:15
S03 Review and Update of education Programmes
Recap on education programmes introduced at last RehabWeek

Overview of the education programmes that MiNT, IISART, MotusAcademy and WFNR present on the progress of the programmes to date
TUESDAY 26TH SEPTEMBER - 17:00-18:30
S04 Interactive Session
A clinically focused patient case study presented using the ICF domains of impairment, activity and participation
Case Study from IISART member companies: Fourier, Tyromotion, THERA

*The member companies introduce their technology and the evidence behind it concerning the problem and goal identified.

wednesday 27th September - 11:45-13:15
Clinical Decision-Making Across the Stages of Recovery
Who needs what, when and why?
WEDNESDAY 27TH SEPTEMBER - 15:40-17:10
Functional Electrical Stimulation Application in Clinic Setting
Similarities and differences across nations.
WEDNESDAY 27TH SEPTEMBER - 15:40-17:10
S06 Bridging the Gap Between Industry, Practitioners and Patients
Challenges and opportunities.
Enhance Your Skillset
Learn why dosage is so important for patient outcomes and how choosing the right device at the right time for the right patient is crucial to their effective rehabilitation.

Alison Watt
The MiNT Academy Lead
Alison is The MiNT Academy Lead and a Specialist Neurological and Research Physiotherapist at Hobbs Rehabilitation, UK. With over 10 years of clinical experience within specialist neurological services, Alison previously worked in the NHS specialising in stroke and neurorehabilitation.
As a previous NHS AHP Ward Manager, Alison has always worked within innovative therapy roles. This continues at The MiNT Academy, a growing neurotechnology platform combining clinical education and product development.
Alison coordinates research, development and education activities to enable increased accessibility to clinically effective devices.
As Principle Investigator in technology trials, she has aided the development of devices from concept to market, with recent focusses on Virtual Reality and Exoskeletons. Alison has presented at and organised numerous national and international conferences, including as MiNT Chair at RehabWeek 2022. She has also completed a Post-Graduate Certificate in Medical Education and lectures at multiple UK academic institutions.
Alongside this, Alison works clinically at Hobbs Rehabilitation Intensive Neurotherapy Centre in Bristol, combining the use of therapy devices with conventional hands-on treatment, for outpatients with a variety of neurological conditions. Alison uses all of her roles to passionately drive forward the use of neurotechnology in clinical practice to optimise opportunities and outcomes for patients.
Helen Hobbs
The MiNT Academy Development Team
Helen is a specialist neurological physiotherapist with over 25 years of specialist clinical experience and extensive clinical skills including advanced Bobath training. She has a special interest inclinical education, training and research. Helen has held postgraduate clinical training roles at both Kings College NHS Hospital London Neuroscience Centre and Southampton University Hospital NHS Trust before establishing Hobbs Rehabilitation in 2005.
Helen's teaching and leadership skills resulted in international scholarships and fellowships taking Helen to the USA and South Africa. She has presented both nationally and internationally. Helen has close links with several academic institutions including Southampton, Imperial College, Loughborough , Portsmouth and Winchester Universities to provide clinical leadership for the design of future healthcare technologies and research projects.
Her publications have included the effects of robotic assisted gait training on vascular health in strokes and spinal cord injured patients and the European rehabilitation guidelines for MS patients post stem cell transplant.
Amy Dennis-Jones
The MiNT Academy Research Lead
Amy has over 20 years experience working within the field of Neurological rehabilitation. She has worked with a variety of settings capturing the full rehabilitation pathway from acute through to the community.
Since working for Hobbs Rehabilitation in 2015, Amy has worked with an array of neurotechnologies and is a trained Rewalk exoskeleton clinician. She has presented at varying conference and study days, and is on the local committee for ACPIN, a specialist interest group for physiotherapists working in Neurology.
Amy's position within Hobbs Rehabilitation has evolved into a
split clinical and research role. She
is part of the core development team working on MiNT, an innovative neurotechnology platform combining clinical education and product development as
well as leading on research projects and further collaborations.
Outside of physiotherapy, Amy is a qualified
yoga teacher and combines her experience with rehabilitation to teach chair/adaptive yoga classes.
Chrissy Bibby
The MiNT Academy Events Lead
Chrissy has worked in the field of adult acquired neurological speech and language therapy for over 15 years, initially in the NHS before joining Hobbs Rehabilitation, where she leads the Speech & Language therapy team. Clinically, she has a special interest in motor speech disorders and rehabilitation of the facial nerve.

Chrissy trained as a teacher before embarking on her career in neurological rehabilitation and enjoys using her teaching skills in all areas of her work with Hobbs Rehabilitation and MiNT.

As Events Lead for The MiNT Academy, Chrissy is embracing the opportunity to discuss with fellow clinicians, academics and industry partners the benefits of using neurotechnology with our communication impaired clients, while encouraging further development in this vital area.

Outside of speech and language therapy, Chrissy enjoys swimming, singing with her local rock choir, baking, sewing, and camping with her family.
Laura Marriott
The MiNT Academy Education Lead
Laura is a specialist Neurological Occupational Therapist with 15 years of experience, over 12 years of which is
in the neurological sector. Laura has worked in the NHS from acute care through to community rehabilitation and outpatients and now works in the private sector where she is the lead Occupational Therapist for Hobbs Intensive outpatient rehabilitation service, coordinating intensive rehabilitation packages and treating patients with complex neurological requirements.
Her role within Hobbs has evolved and she has split clinical and research responsibilities. She is part of the MiNT Academy Development Team who have delivered an innovative neurotechnology platform combining clinical education and product development. Her role also involves leading on research projects and further collaborations. Laura has expert clinical skills used to implement neuro assistive and rehabilitation technology into functional contexts building the links between the companies and the patients. Laura presented at Virtual RehabWeek 2021 and is excited to be presenting at RehabWeek 2022 in Rotterdam, showcasing the merits and application of collaboration between skilled clinicians and engineers to create a device that has longevity with both clinicians and patients alike.
Outside of Hobbs Laura enjoys a busy family life, hiking, roller skating and painting.
Lizzie Williams
The MiNT Academy Development Team
Lizzie is a Specialist Neurological Physiotherapist working at Hobbs Rehabilitation since May 2020. She also has a background in orthopaedics, frailty and inpatient rehabilitation. Lizzie jumped at the opportunity to be involved in The MiNT Academy to combine her interest in technology and love for providing high quality rehabilitation for patients. Lizzie brings the perspective of a physiotherapist who routinely utilises neurotechnology with patients as well as teaching and supporting other clinicians in embedding it into practice.
Rachael Edwards
The MiNT Academy Development Team
Rachael Edwards developed
a specialist interest in the role
of technology in upper limb neurorehabilitation, whilst working as an Occupational Therapist on the upper limb program at The National Hospital for Neurology and Neurosurgery, Queen Square.
Rachael has relocated to Bristol and is setting up an Occupational Therapy service
at Hobbs Rehabilitation Intensive Neurotherapy Centre, where she continues to explore the use of technology to support delivering intensive upper limb rehabilitation.
Louis Martinelli
The MiNT Academy Development Team
With degrees in Sport & Exercise Science
(BSc) and Physiotherapy (MSc pre-registration), Louis has over ten years' experience of working in neurological rehabilitation and 15 years in the exercise industry.

Trained in both the Ekso GT and ReWalk, Louis has been using exoskeletons on a daily basis with a variety of medical conditions at Hobbs Rehabilitation for seven years. He has also experienced many patient trials/assessments in a variety of other exoskeleton manufactures.

Louis has helped establish a research partnership between Hobbs Rehabilitation and The University of Winchester, which in 2019 published an article on the effects exoskeleton rehabilitation can have on the vascular system in the Journal of Spinal Cord Medicine.
Created with